Terrace Projection: Michael Corridore 'Angry Black Snake'
4 February—24 July 2022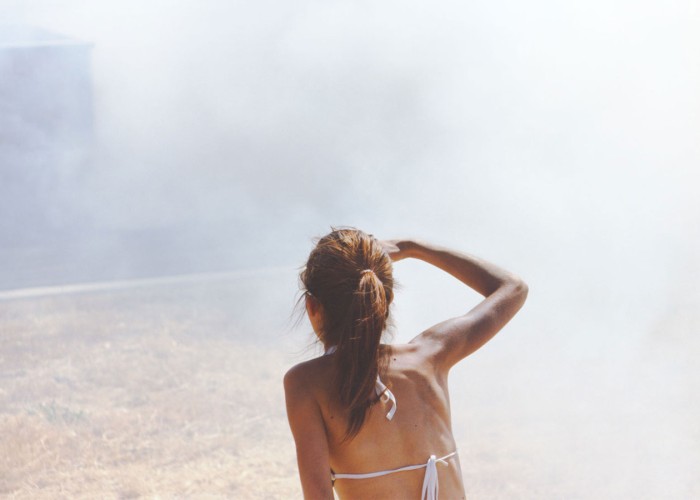 Image: Michael Corridore, Untitled 13, 2006, Photograph, Courtesy of the Artist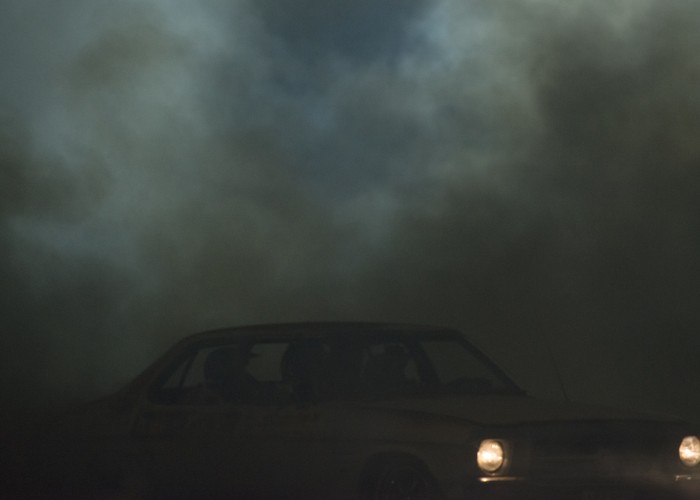 Image: Michael Corridore, Untitled, Photograph, Courtesy of the Artist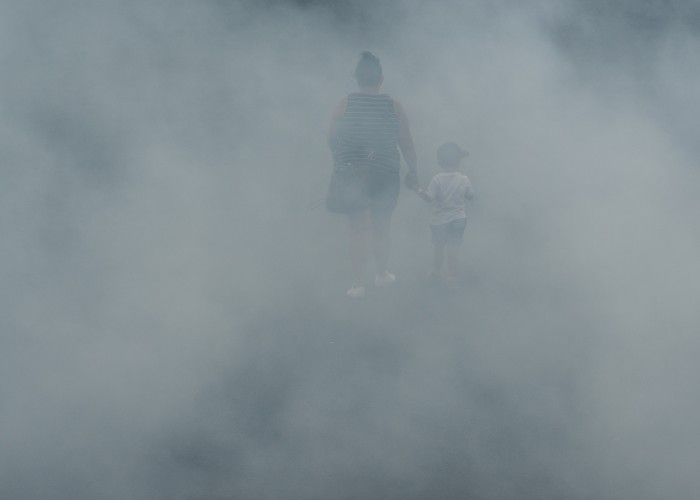 Image: Michael Corridore, Untitled, Photograph, Courtesy of the Artist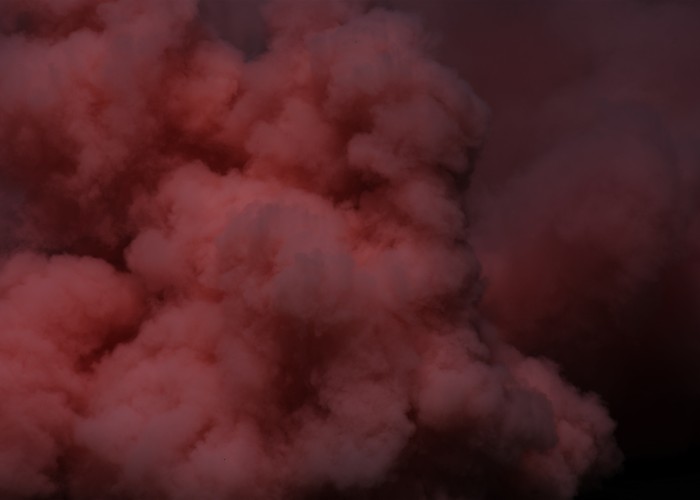 Image: Michael Corridore, Untitled, Photograph, Courtesy of the Artist
Castlemaine Art Museum is delighted to announce the first in CAM's Terrace Projections on the exterior of the building – contemporary photographer Michael Corridore's photographic series Angry Black Snake.
Through the Commonwealth Government's RISE funding, Castlemaine Art Museum will host Terrace Nights and Terrace Projections, a program of exhibitions, installations and events for the community. Using the medium of light, CAM is bringing contemporary images and ideas to the streets of Castlemaine. In a series of commissions, local and national artists will respond to a range of relevant topics such as car culture, First Nations and queer communities, industry, incarceration and young people.
Michael Corridore's photographic series Angry Black Snake captures the drama of burn out meets across regional Australia. The term 'angry black snake' describes the phenomena when an engine overheats and the radiator hose explodes through the smoke.
Starting at sunset every night, Angry Black Snake is the first in CAM's series of Terrace Projections on the gallery's art deco façade. Each Terrace Projection will be accompanied by public programming series, Terrace Nights.
Angry Black Snake contrasts the joy of gathering in celebration of a shared love of cars with dream-like scenery that is neither distinctly pleasant nor clearly post-apocalyptic. Despite their enjoyment of the burnout competition, Corridore's contextless figures elicit a sense of dis-ease in the viewer that remains unceasingly relevant in conversations around man's impact upon the environment. The power of these works lies in their contrast between the easeful gestures of the participants and the seemingly disastrous context.
Michael Corridore's artistic career spans twenty-years and his multidisciplinary artistic practice includes photography, motion, painting, and scoring music for motion-based projects. Corridore has exhibited in solo and group exhibitions throughout Australia, Europe and the USA and his work is included in public and private collections across the globe. Angry Black Snake was the winner of the Aperture Foundation's Portfolio Prize and was exhibited in their New York gallery in 2010.


For more information about Michael Corridore's work you can visit his website here.


FURTHER READING
Michael Corridore: Angry Black Snake, Aperture Foundation
Michael Corridore: Angry Black Snake Review, Landscape Australia
Supporters
Restart Investment to Sustain and Expand (RISE) Fund – an Australian Government Initiative