Orbit: Tashara Roberts - Your Skin My Skin
8 July—26 September 2021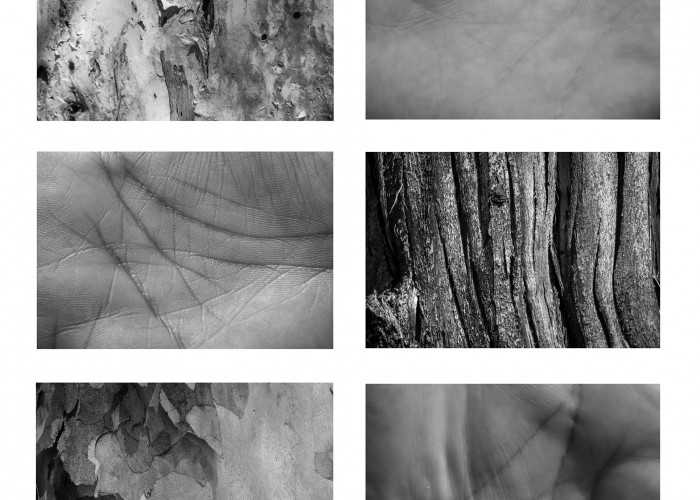 Tashara Roberts (Dja Dja Wurrung, Yorta Yorta, English and Geman), Your Skin My Skin 3, 2020, photographic print on rag paper. Collection the artist.
"their skin is our skin, their blood is our blood, their pain is our pain, their loss is our loss".
Roberts is a Central Victorian-based contemporary artist who works with photography, mixed media, installation, sculpture, and music. Born and raised on Wurundjeri Country, Roberts is of Dja Dja Wurrung, Yorta Yorta, English and German descent. Roberts uses visual culture to explore societal issues, her work is sometimes subversive and politically charged. Her multi-disciplinary practice explores her Aboriginal heritage and/or shows what it is like looking at the world through her. Tashara works full-time in Indigenous education engagement and is involved in a range of community work and creative initiatives.
She spends much of her time on Country where she lives near the bush of the Dja Dja Wurrung. In this body of work she uses photography to juxtapose intimate images of bark with skin. These are the Ironbarks, Grey, Red and Black Box, Yellow Gums, Red Strinybark, River Red Gums, and Mallees of central and northern Victoria.
Roberts writes that she is compelled to touch the leaves of trees as part of connecting to Country and would tell other Indigenous people about this and ask, 'Is that what you experience? And she was constantly told 'Yes'." She too, wonders if ancestors might have touched the trees she places her hands and heart upon.
Roberts refers to two Dja Dja Wurrung words she has learnt to describe this body of work. One is "Gapila" (learning from country), which is a component of "Nyernila" which refers to 'deep listening' through all of the senses at the same time, listening with the whole body. She writes: "I am mindful that I am on my Country connected to my ancestors, I am where my people have walked since time immemorial and they will always guide my actions and influence my work."
This is the sixth exhibition in CAM's Orbit program; a series of exhibitions by artists who live and work in Central Victoria.
Supporters
Creative Victoria
Castlemaine Mail