Singular Impressions - Wayne Viney
1 March—13 March 2014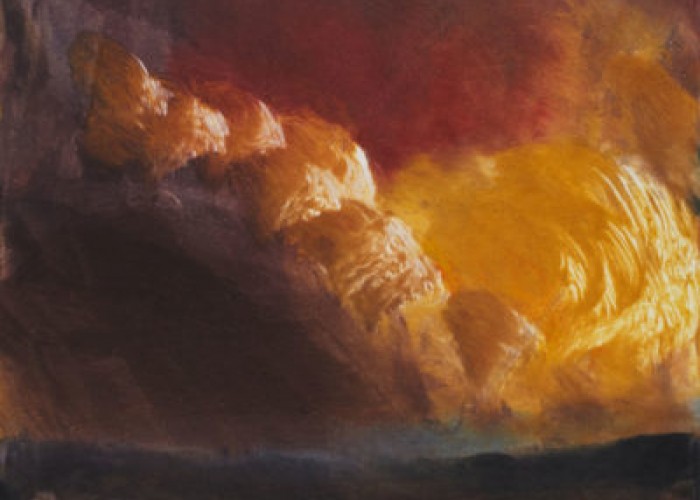 Singular Impressions surveys Melbourne artist, Wayne Viney's responses to landscape over the past thirty years. Best known for his hauntingly evocative twilight studies, Viney masterfully draws upon the painterly potential of monotypes in his exploration of the pastoral tradition.
This exhibition maps his transition from gestural drawings of the Strathbogie Ranges and Yea, to his signature brooding monotypes of psychic landscapes, to recent colour band abstractions.
Beginning with observed vistas of the Australian bush in the 1980s, the later landscapes of the 1990s are based on memories and impressions. Rather than a response to the physical features of the bush and a world 'out there' Viney's landscapes turn inward. They become testaments to feelings of awe and wonder that arise from being in a landscape.
Wayne Viney has chartered a largely solitary road in his exploration of the medium of monotypes in Australia. Singular Impressions brings together over 57 masterly evocations of rock, land, water and sky providing compelling insight into one artist's singular impression of the sublime in nature.
Image: Wayne Viney. Weather I 2003. monotype
Reproduced courtesy of the artist and James Makin Gallery
Supporters
A Maroondah Art Gallery Travelling Exhibition