Peggy Shaw- A Retrospective
14 January—26 February 2012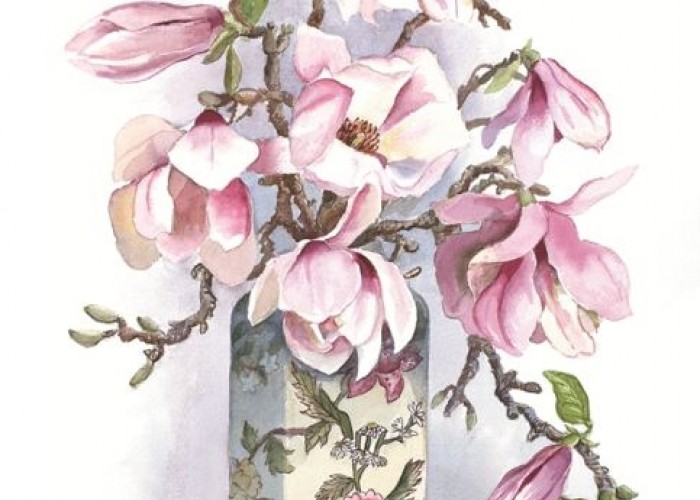 Peggy Shaw – A Retrospective celebrates the 90th birthday of this outstanding Castlemaine based watercolour artist.
Comprising of over 50 works covering all periods of Peggy's creative life, this exhibition includes early landscape sketches through to her more recent and very popular floral arrangements.
Gallery Director Mr Peter Perry says 'Not only is her range and technical virtuosity unsurpassed and in quality, her finest works rank with some of the best of Australian watercolourists of today.'
The exhibition is accompanied by an illustrated catalogue in which Peggy has written of her life as a painter. She includes details of her move to Castlemaine and an early interest in the creating of pen and wash drawings of houses and streetscapes of the surrounding Central Victorian townships.
Peggy is now more widely known for her appealing still life works that combine her love of exotic and native flowers, arranged in an interesting selection of Chinese and European vases. Her watercolours are well sought after, with collectors drawn to Peggy's sensitive watercolour technique and depiction of florals in such splendid vibrancy.
Peggy regularly exhibits at the annual exhibitions for the Castlemaine Rotary Art Show and the Bendigo Art Society, at which she has won several awards for her watercolours. Mr Perry was pleased to mount this fine exhibition of watercolours saying 'The Castlemaine Art Gallery has supported this medium through permanent display, exhibitions and publications, where other public art museums have avoided it.'
This was the first major exhibition for 2012 at the Castlemaine Art Gallery and Historical Museum and it appealed to lovers of traditional art.
Image: Peggy Shaw, Pale Pink Magnolias, Chinese Vase 2010, Watercolour