PATRICK POUND: The Museum of Holes
13 March—22 March 2015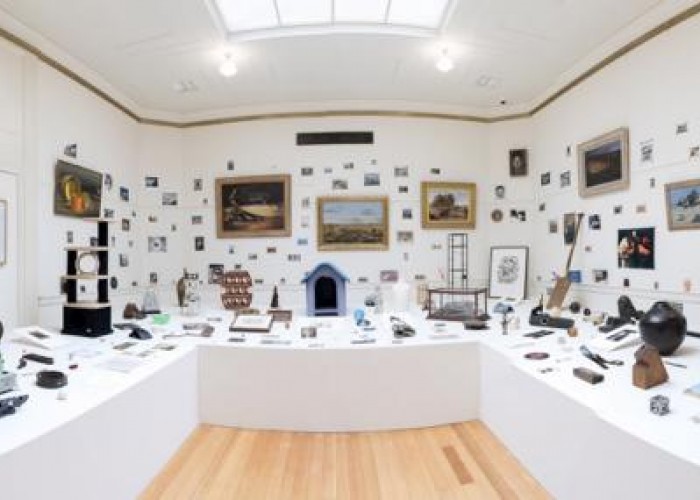 Conjuring up a surprising range of meanings, from the cave to the grave, wishing wells and open-cut mines, portals and punctures, burrows and beehives, Patrick Pound's Museum of Holes is an amusing installation.
Like a crossword puzzle of things, it emphasises the idea of a hole, rather than the hole, itself.
Created from the artist's own encyclopedic collection, along with artworks and objects from the Castlemaine Art Gallery and Historical Museum,The Museum of Holes is a cabinet of curiosities and a thinking machine that temporarily recasts everything through a single poetic idea.
As part of the official Castlemaine State Festival Visual Arts Program, Castlemaine Art Gallery and Historical Museum is proud to present Patrick Pound's exhibition The Museum of Holes.
This exhibition forms one of three currently on display during the Festival period (13-22 March): Patrick Pound Museum of Holes, Ginger Riley The Boss of Colour and Catherine Pilgrim Making History: The Hidden World of the Leviny Women.
Image: Patrick Pound, Museum of Holes (Installation), Castlemaine Art Gallery and Historical Museum, 2015. Photo: Julie Millowick