Orbit: Zoe Amor - Architecture of a dream
20 October—20 November 2022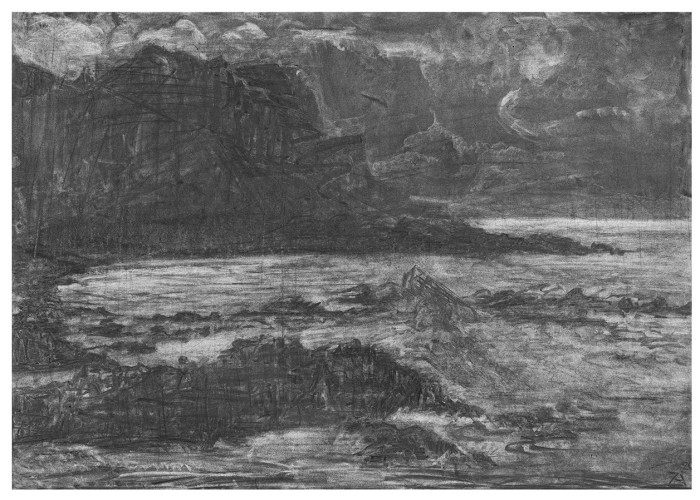 Zoe Amor, Architecture of a Dream - The Gift I, 2020, charcoal on paper. Courtesy of the artist.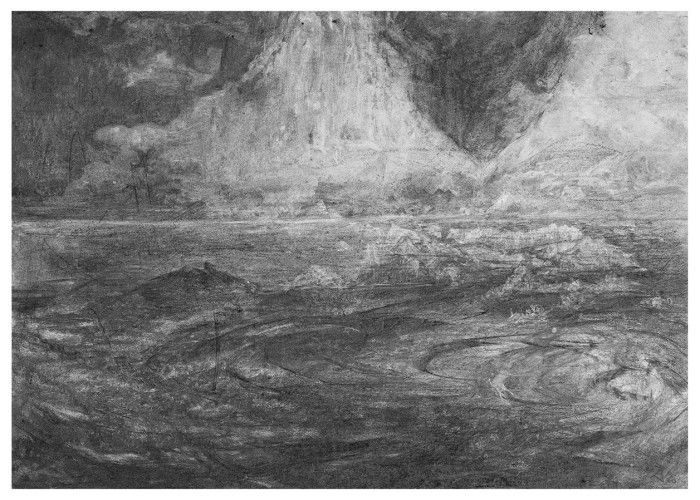 Zoe Amor, Architecture of a Dream - The Gift II, 2020, charcoal on paper. Courtesy of the artist.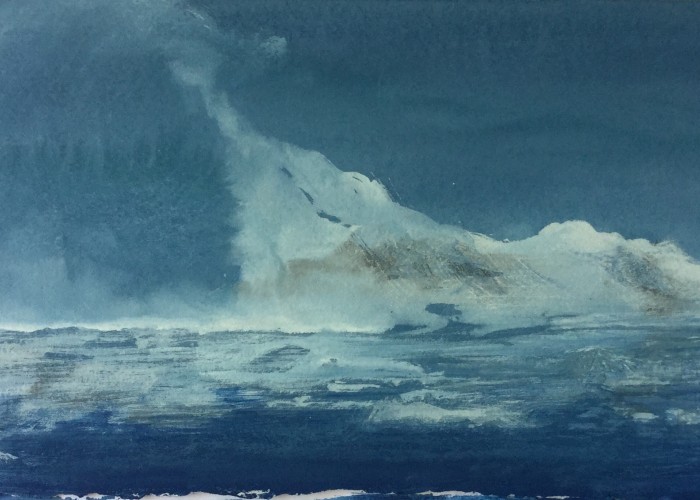 Zoe Amor, Architecture of a Dream - Study for Iceberg Graveyard, Antarctica, 2015, gouache, 15 x 30 cm (detail). Courtesy of the artist.
Informed by a deep appreciation for the natural world and how diverse forms of life might peacefully coexist; my ongoing project Architecture of a dream is a mothership for visionary compositions and meditations on culturally and ecologically significant microcosms.
From the studio and on loan from private collections; drawings, paintings, mono-prints and works in process from the Antarctica, Black Earth and Biome series give imagination to evolving scientific and cultural perspectives on diverse forms of life in the soil, waters, space, our bodies and the various spheres of the Earth.
Drawn from the deep reservoir of the conscious and unconscious mind, Architecture of a dream is also about love – of life affirming ways of being in the world and making them real.
– Zoe Amor

Zoe Amor
Arranging, modeling, casting, drawing, painting and printing - Zoe Amor's sculptural and graphic compositions are informed by her engagement with the natural world, cultural diversity and the architecture of dreams. At the core of her work is a desire to understand the beneficial connections that exist between humans and other life forms, to (re)generate a deeper appreciation for bio/cultural diversity.
This philosophy underlies her Architecture of a dream series recently shown in the Len Fox Painting Prize (CAM) and Paul Guest Award (BAG); in Dusk, the first sculptural commission for the Castlemaine Art Museum now residing in the Castlemaine Botanical Gardens; Memorial to All that is Good in this World, created for the McClelland Sculpture Survey and Award; Kamarooka from the Helen Lempriere National Sculpture Award now in the Bendigo Bank Collection; and the Red Box Bush series, most of which were inspired by indigenous flora and fauna of Jaara Country in Central Victoria.
Zoe Amor has been the recipient of awards and grants; has curated numerous exhibitions and her work is commissioned, exhibited widely in award, solo and group exhibitions, and is held in public and private collections. Zoe Amor shares her life with family on Jaara Country and acknowledges the Dja Dja Wurrung people as the traditional custodians of the land on which they live, work and create.

This is the tenth exhibition in Castlemaine Art Museum's Orbit Program; a series of exhibitions showcasing artists who live and work in Central Victoria which first commenced in December 2020.
Supporters
Friends of the Castlemaine Art Museum (FOCAM)
The Besen Family Foundation