Orbit: David Frazer - Wood Engravings
10 June—4 July 2021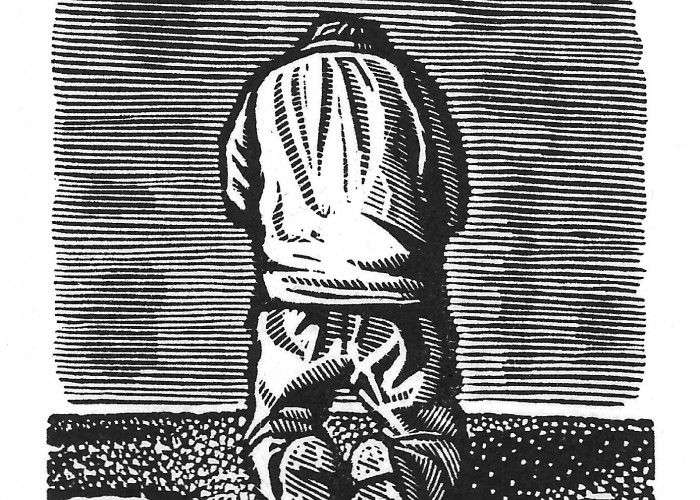 David Frazer, A Kind of Prayer (study), 2020, wood engraving. Collection the artist, courtesy Australian Galleries.
Castlemaine print-maker David Frazer shares a selection of wood engravings from the last 25 years.
"I discovered wood engraving in 1996. It was love at first sight. I'd struggled trying to be a painter and I'd failed in my attempt to be a rock star. I'd also failed in writing songs. I wanted to write classic heartbreaking ballads but could only manage a couple of stupid ditties. Wood engraving was as close as I'd ever get to writing a song, to connecting with people and to stir some emotion. Its history is in illustration and it sits well with text and poetry. Engravings are small and intimate and you have to get close to them. My work displays love and empathy for the misfits and the lost man." - David Frazer.
This is the fifth exhibition in CAM's Orbit program; a series of exhibitions by artists who live and work in Central Victoria.
Supporters
Creative Victoria
Castlemaine Mail