Melinda Harper: In Conversation with the Collection
19 March 2021—27 February 2022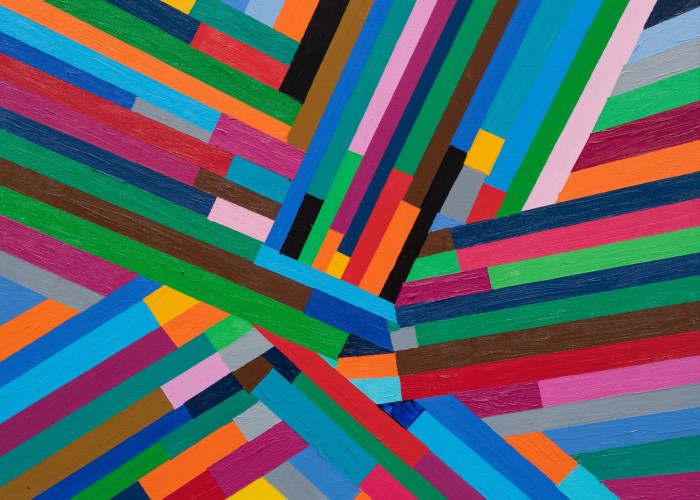 Melinda Harper, Untitled, 2020, oil on canvas. Collection the artist, courtesy Neon Parc.
Melinda Harper is instantly recognisable for her instinctive and sophisticated understanding of colour placement.
Continuing CAM's In Conversation series, Harper has selected a fabulous range of works from the collection to present in dialogue with her own work.
For three decades, renowned contemporary artist Melinda Harper has created bold abstract art across different mediums, including paintings, tapestries, ceramics and sculpture.
Hear Melinda Harper's insights on her exhibition and practice:
Supporters
Tint Design
Art Guide Australia
Harcourt Apples
Haymes Paint
The Vizard Foundation
Creative Victoria through the Strategic Investment Fund
Peter Lovell and Michael Jan
Musthave Vintage, Castlemaine
Presented with the Castlemaine State Festival