Ludmilla Meilerts Retrospective
6 September—26 October 2014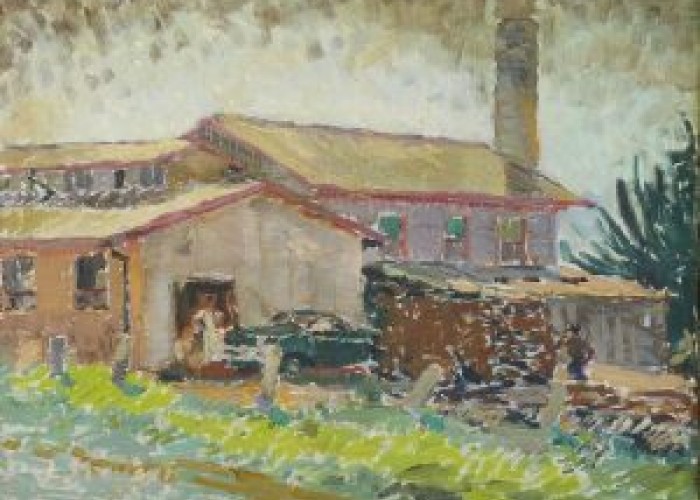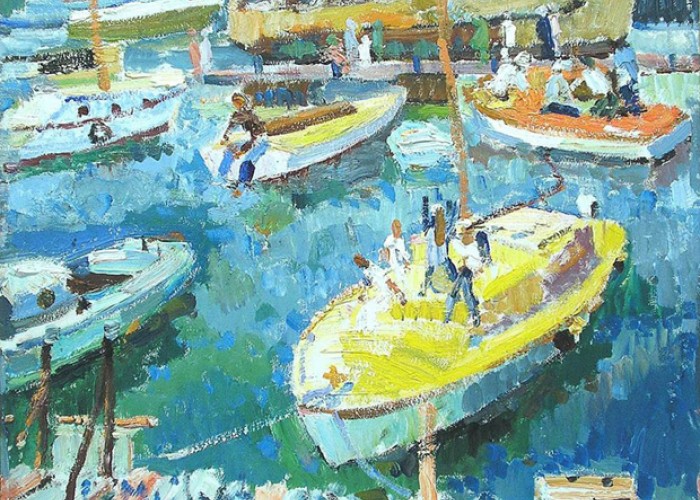 The Ludmilla Meilerts Retrospective explores her vision of the modern world, her unique insights into the landscape and urban life.
From the hustle of Spring Street, Melbourne and the Docklands, to the scenery of Williamstown and the Western District, Meilerts captured the vivacity of life in vibrant colour, and explored the city in urban scenes that made the familiar seem extraordinary.
The exhibition seeks to reinvigorate interest in Meilerts' singular work and to bring to the attention of the public her unique perspective on life in Australia – Victoria in particular. She has long been lauded for her luminous flowers; bright and optimistic, they radiate with a brilliant white light and are undeniably identifiable as her work.
Latvian-born Meilerts migrated to Australia in 1948, quickly making her mark in the local art world. From 1950 to 1954 she was a Dunlop Prize finalist, sharing fifth place in 1950 with Fred Williams. Early in her Australian career, Meilerts' work was collected by major institutions including, the National Gallery of Victoria.
Despite her early successes, Meilerts' position in the story of Australian art has been sadly downplayed in many art historical accounts.
The Ludmilla Meilerts Retrospective is comprised of works held in various private and public collections across Victoria, and New South Wales. The Castlemaine Art Gallery has located works in public and private collections – many not seen for four decades by the public to present the first public gallery survey of this important artist.
The exhibition is accompanied by an illustrated catalogue with an essay by Melbourne academic, Juliet Peers.
Images:
Ludmilla Meilerts, Butter Factory, Merino 1953
Oil on canvas, Private Collection
Ludmilla Meilerts, Yellow Boat c.1970
Oil on hardboard, Estate of Ludmilla Meilerts