Imagining the Orient: A National Gallery of Victoria Touring Exhibition
15 January—27 February 2011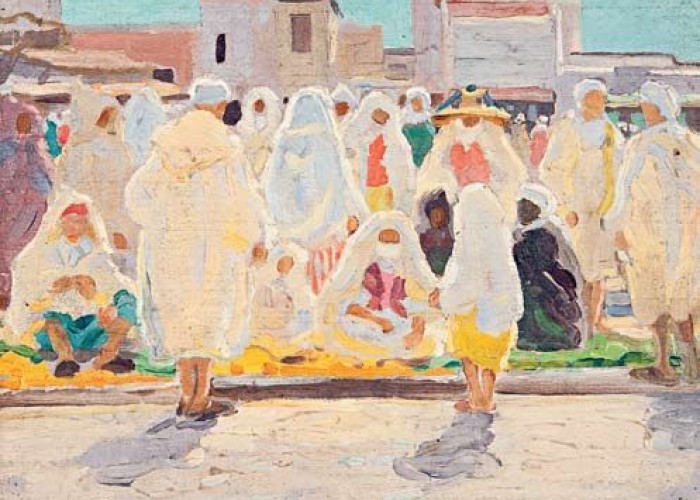 This exhibition toured regional galleries in Victoria and featured works representing the European fascination with the 'Orient'.
The Orient was a collective name for today's Near and Middle East, including Turkey, Iran, Iraq and Syria, as well as parts of North Africa such as Egypt, Algiers and Morocco.
In the first half of the nineteenth century, French and British travellers began to explore these unfamiliar regions. The desert landscape, ancient ruins, exotic art and architecture, and Islamic customs and dress were a great source of fascination.  Knowledge of the Orient was communicated through travel literature and images of exotic places and people.
This exhibition includes paintings, prints, drawings and photographs that show how the Orient was experienced and imagined in Europe in the nineteenth and early twentieth centuries. It also includes Oriental artefacts which inspired European design and decorative motifs in all kinds of objects including ceramics and glassware.
Image: Hilda Rix Nicholas, Arab marketplace, Morocco c. 1912 Art Gallery Ballarat, Victoria © Rix Wright Collection