Daughters of the Sun: Christian Waller and Klytie Pate
11 November 2017—5 February 2018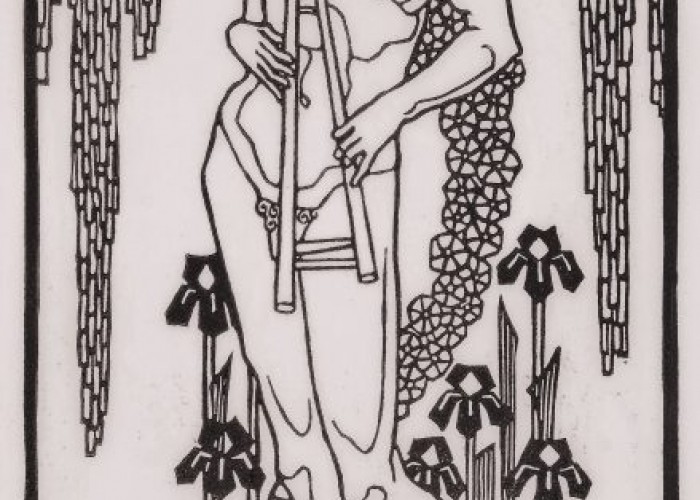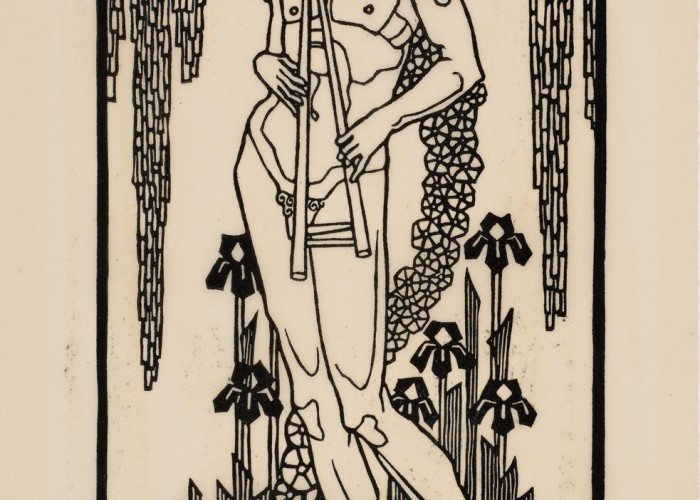 Daughters of the Sun: Christian Waller and Klytie Pate is a major exhibition exploring the formative influence of Christian Waller, celebrated printmaker of the Art Deco era, on her protégé niece, the outspoken Klytie Pate, who became one of Australia's preeminent studio potters of the 20th century.
In 1954, Christian Waller (b. 1894, Castlemaine) died a recluse in the Fairy Hills home she shared with her artist husband, Napier Waller (1893–1972).
At this time, she was one of Australia's preeminent stained glass window artists, having produced some 65 windows for churches in Victoria, South Australia and NSW. Since her public debut as an artist at the young age of 14, Waller had also established a reputation as one of Australia's most notable printmakers and book illustrators.
Christian Waller had a deep personal interest in esoteric mysticism, spirituality, and theosophy. Her work is infused with a complex, cryptic symbolism, a combination of ancient classical and Egyptian subjects, astrological symbols, esoteric mysticism and Christian references, all expressed through a style owing much to Art Deco and the Vienna Secession.
Due to the artist's reclusive later years, not much is known of the person that was Christian Waller, but it is acknowledged that she had an enormous influence on the life and work of her niece, the outspoken Klytie Pate (1912–2010), one of Australia's pioneering studio potters of the 20th century.
Klytie Pate came to live with the Wallers in Fairy Hills as a young teenager after she 'took an exception' to her new stepmother. As Pate's maternal figure from a formative age, Christian Waller was a highly influential force in Pate's life and art, and many stylistic and subjective commonalities may be seen in their work.
The exhibition brought together works from Castlemaine Art Museum's own collection, as well as the Klytie Pate Treasury at Beleura, the National Gallery of Australia and other galleries and lenders.
Image: Christian Waller, The golden faun (1932), Plate 4 from The Great Breath series, 1932, Linocut on transfer paper, 45.8 x 19.0 cm (paper) 31.9 x 13.5 cm (image), Ian Hanna Bequest, 1991, Castlemaine Art Museum collection.