CATHERINE PILGRIM Making History: Hidden World of the Leviny Women
28 February—11 April 2015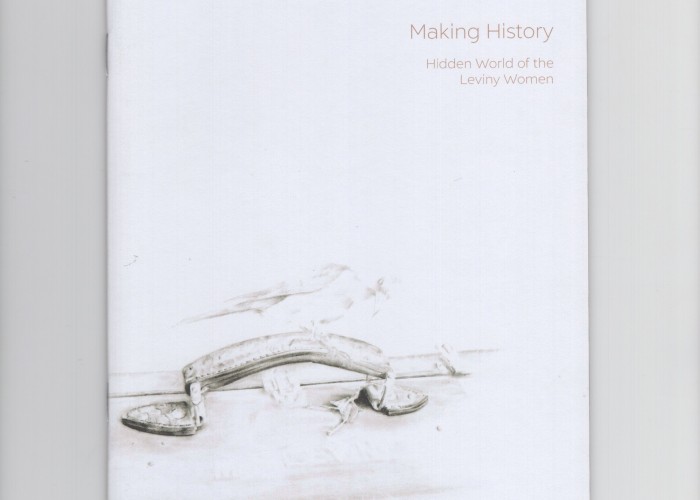 Catalogue front cover showing work by Catherine Pilgrim. Catherine Pilgrim, Hilda Leviny, 2014, graphite on Arches Satine 300gsm.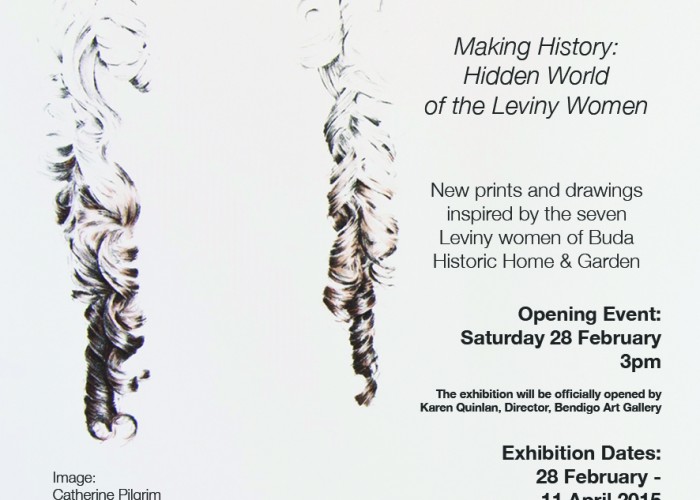 Advertisement for the exhibition
Catherine Pilgrim.
Making History: Hidden World of the Leviny Women
New prints and drawings inspired by the seven Leviny women of Buda Historic Home and Garden.
In this enthralling and extraordinary exhibition, local artist Catherine Pilgrim examines the essence and activities of the mysterious Leviny women of Buda Historic Home and Garden. Buda holds a special place in the hearts of the people of Castlemaine, and countless stories encircling the Leviny family's lives continue to swirl around the town decades after the death (1981) of the last surviving sister, Hilda Leviny.
Pilgrim's detailed drawings and stone lithographs are the culmination of an informal residency at Buda where the artist spent time in the home and its sprawling garden, tracing both the palpable and latent vestiges of the family. In her detailed representational style, Pilgrim interprets the lives of the Leviny women through metaphors that emphasise notions of melancholia, curiosity, presence and absence.
Supporters
Buda Historic Home and Garden
Mount Alexander Shire Council
Public Galleries Association of Victoria
Bress Wines