Bill Henson: Landscapes
30 April—30 June 2016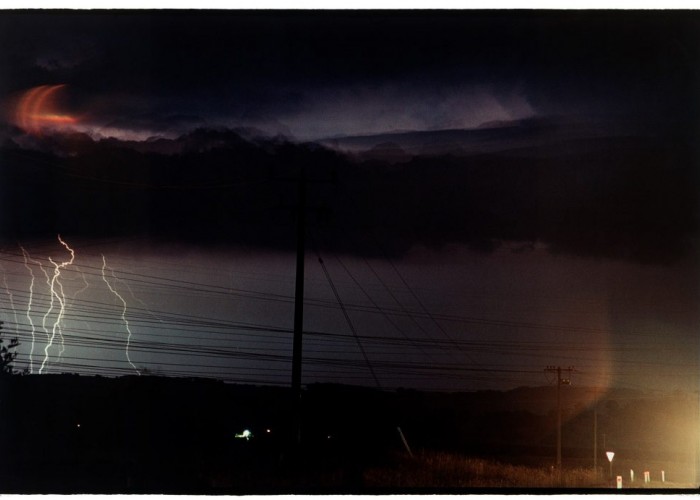 Bill Henson is one of Australia's foremost contemporary artists.
Henson's atmospheric and ambiguous landscapes resonate with a cinematic intensity, their dramatic chiaroscuro at once revealing and concealing urban spaces, lonely country roads, and glimpses of nondescript bridges amid the inky depths of an encroaching natural environment.
As photographs, they simultaneously contain evidence of something real, while also existing in the realm of the imagination.
Born in Melbourne, Henson's work has been exhibited extensively in Australia and internationally since the mid-1970's. Bill Henson: Landscapes presents a selection of Henson's urban and rural landscape works made between 1997 and 2006. This exhibition is the first of its kind at Castlemaine Art Gallery, and complements the Gallery's significant permanent collection, with its focus on the Australian landscape genre.
The exhibition was accompanied by a full colour catalogue, produced with the assistance of major exhibition sponsor, the Gordon Darling Foundation.
Image: Bill Henson Untitled 2001/02 2001–02, Type C photograph 127 x 180 cm (sheet) ed. 1 of 5 Collection of Annabel and Rupert Myer © Courtesy of the artist and Roslyn Oxley9 Gallery, Sydney
Supporters
Gordan Darling Foundation