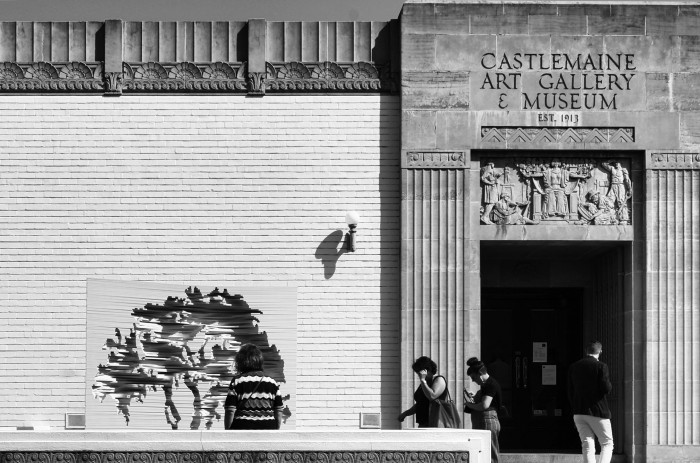 News
Call for Entries | 2023 Experimental Print Prize
Tuesday 4 April
Celebrating innovation and experimental printmaking, the 2023 Experimental Print Prize is now open for entries from artists and printmakers.
Castlemaine Art Museum is pleased to announce the third Experimental Print Prize (EPP). Established in 2019, the biennial, non-acquisitive prize is open to artists residing in Victoria. Through the generous support of Michael Rigg, three prizes are offered: $10,000 (First Prize), $5,000 (Highly Commended) and $3,000 (Emerging Artist Award).
Find out more information about the 2023 Experimental Print Prize and judges here.

HOW TO ENTER
Please read the Terms and Conditions of Entry to ensure all eligibility requirements are met.
Complete the entry form (link below).
Upload a high-quality digital image (max. 2mb) with submission.
Complete payment of fee (AUD $35 incl. GST) per entered artwork (one print only).
Once processed, acknowledgement of entry will be emailed to entrants.

IMPORTANT DATES
Entries Open: 4 April 2023
Entries Close: 23 July 2023
Selected Finalists Notified: Mid August
Finalists to Deliver Work to Castlemaine Art Museum: From 26 – 31 August (Between 12pm and 4pm)
Exhibition Dates: 15 September 2023 – 28 January 2024
Official Opening and Announcement of Prizes: 15 September 2023
Announcement of People's Choice: 28 January 2024
Collection of Works: 1 – 4 February 2024 (Between 12pm and 4pm)

ENTER NOW
Please read the Terms and Conditions of Entry before entering.
Entrants under 18 years of age will need to include consent from a parent or guardian to enter. Please click here to access the form.
Please complete your online entry form via this link.
Read more
Northern Books at CAM with W. H. Chong
Saturday 24 June, 1:30pm — Saturday 24 June, 3:00pm
To celebrate the release of his book, Portraits, Northern Books brings award-winning book designer, artist and poet W. H. Chong to Castlemaine Art Museum.
W.H. Chong's Portraits is a love letter to our culture makers, a sparkling collection of more than 300 drawings of artists, writers, musicians, thinkers and makers compiled from his sketchbooks of the last decade. There are also paintings, prints, and digital art. Portraits includes a forward by renowned artist John Wolseley.
Chong's portraits present a kaleidoscope of the Australian cultural community, from national icons to local legends, all pursuing their individual passions and inspiration
Chong will be in conversation at the gallery with local author, Libby Angel whose cover on her new book, Where I Slept, was designed by Chong. There will also be an opportunity for book signing with W. H. Chong as part of this event.
W. H. Chong
W. H. Chong is a well-known Australian book designer, and an artist whose preferred media are drawing and painting. He is also a published poet and writer on art. His Instagram is an ongoing project of depicting the people he encounters. In 2013 Chong was inducted into the Australian Book Designers Hall of Fame. He lives in Melbourne.
Libby Angel
Libby Angel is an Australian poet and novelist. She won the 2018 Barbara Jefferis Award for her debut novel, The Trapeze Act. Her poetry has appeared in a number of Australian journals. Where I Slept, a work of autofiction, is her second novel.
Read more